Additional Services
Feasibility Studies
---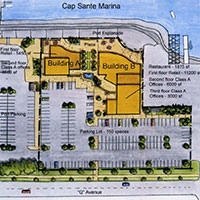 Determining the viability of a project begins with the assessment of its potential costs and benefits to the developer, the city or region, and the existing and potential users. Site analysis, code review, infrastructure review, and development review meetings with stakeholders are the initial stages of a feasibility study. Our team can provide a schematic design based on programming, which provides a basis for determining scope of work and estimating.
Master Planning
---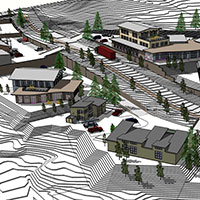 Working in close collaboration with clients, our team combines the skills of strategic planning and design to provide development solutions to specific conditions of a site, a community, a city or a region with a focus on how its users interact within the built environment.
Components of planning include visioning, site assessment, feasibility studies incorporating development regulations and codes, transportation, and a heavy focus on community outreach and consultation. Key factors of a successful master plan include transportation analysis and provisioning, economic viability, market analysis, and progressive, imaginative design that inspires.
Underwood & Associates benefits from the experience of its team members who in addition to being architects are builders, city planning commissioners, architectural review committee members, and have diverse educational backgrounds such as architecture, political science, or economics. This experience delineates the impact that a project might have within a community both socially and economically of its users and the developer.
Space Planning
---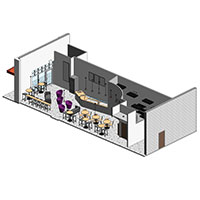 An integral component of design, space planning focuses on pathway circulation, furniture and equipment placement, accessibility, security, flexibility, and interior design among others. The program and its users determine what the requirements are and how the space is to be used. Pathways, materials, and colors contribute to the overall interior design and how its users not only physically interact with the environment, but how their senses interact with it as well. Both of these elements help make users of a space more efficient, creative, and happy.
Client Representation
---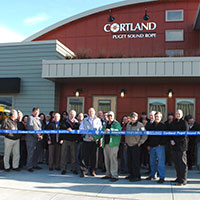 Our responsibility as Client Representative is to observe and report on the client's behalf throughout all phases of planning to ensure their interests and goals are met. We are the main point and often times the only point of contact for the architect, contractor, city planners, and any other stakeholders associated with the project to ensure that inquiries and concerns are addressed and to reflect the client's wishes to the group. Our leadership skills are essential in planning, organizing and team building to facilitate a successful project, which includes active engagement with city planners and community members.